Go Girls
Updated: 5/18/2018 11:05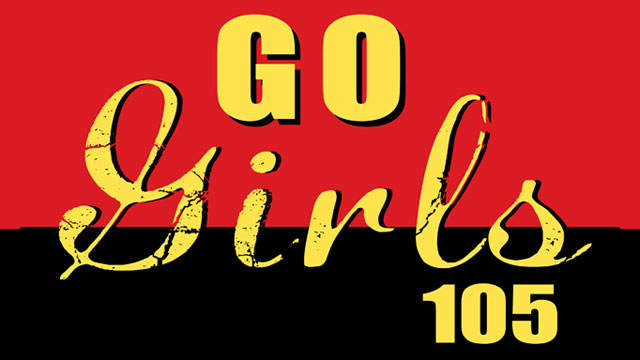 Introducing Go Girls, a fun new group from Go Country 105 for women who love country music. Go Girls features exclusive events hosted by country singer Amie Mangola, special on-line content and more. Join our Go Girls Facebook group today to experience all of the excitement.
About Amie Mangola:
amie@gocountry105.com

Her credits only hint at the talent and experience that Amie Mangola brings to the table. She has opened for Sara Evans, Charlie Daniels, and Easton Corbin, to name a few and graced the stage of Nashville's Ryman Auditorium with Martina McBride and Darius Rucker. Go Country fans may have caught a glimpse of her over the years opening for artists at various concerts such as Go Fest, which Amie has played four times as well as kicking-off two high energy evenings at L.A.'s House of Blues for Jason Aldean and Phil Vassar. Over the past decade, this tenacious artist frequently travels to Nashville where she co-writes with top songwriters and records with the icons of Nashville, most recently recording multiple tracks with Grammy-winning producers Julian King and Bryan Lenox.
Being born and raised in Los Angeles, Amie understands the love southern Californian's have for the country genre. "From the time I was little, I was glued to our local country radio station and that's how I fell in love with this music. Today, no one does it better than Go Country 105 and that's why I'm so excited to be working with them in this fun new way. I cannot wait to meet female listeners face to face and hang out doing some really cool things as well as introducing girls to some pretty big artists...it's going to be a whole new up-close experience for listeners and I couldn't be more thrilled!" Visit AmieMangola.com for more information on Amie and her music.
Go Girls Events:
All Go Girls events are for listeners 21 and older unless stated otherwise. All event prizing is valued at $50 each unless stated otherwise. Go Girls selects participants based on the listeners replying back to a Go Girls post.