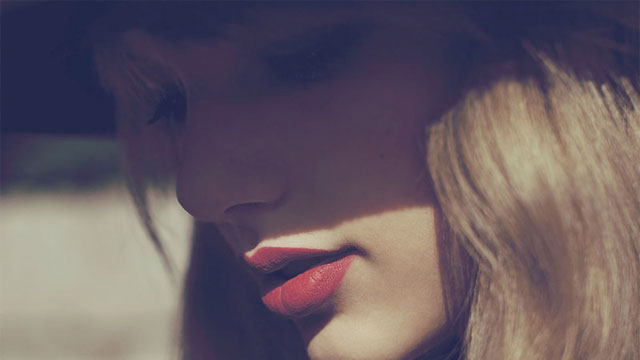 Contest Rules
How to enter: Listen to Go Country 105 from Monday, October 8, 2012 at 6:00am through Friday October 12, 2012 at 5pm. Listeners will be invited to call in or text in (message rates may apply) by the announcer or a recorded prompt at designated times over the course of the week. One (1) winner will be selected on each occasion and will win one (1) of Taylor Swift's newest release CD titled Red and will be entered into the drawing for a grand prize package including two (2) passes to attend the October 18, 2012 taping at Ellen including an appearance by Taylor Swift, two (2) meet and greet passes with Taylor Swift at the Ellen taping, one (1) night hotel accommodations in Hollywood on October 18 as determined by Big Machine Records, and one (1) Taylor Swift prize package including but not limited to a Sony Cybershot Digital Camera, a Covergirl prize pack and a bottle of Wonderstruck Enchated. Three grand prize winners will be randomly selected at the end of the promotion from all qualifying winners.
Description of prizes: (30) Qualifying prizes of the Taylor Swift Red CD. Value: $15. Three (3) grand prize winners to be awarded by Monday October 15, 2012. Value: $300. Grand prize winners to be contacted by the promotions department either by phone or e-mail and must confirm within 24 hours along with their guest's name. In the event the grand prize winner's do not confirm their acceptance of the prize along with their guests name, they will be disqualified from the grand prize. All guest's must be 14 years of age or older in order to attend the October 18, 2012 Ellen Taping.
Go Country 105 reserves the right to change the dates of this contest or provide a substitute grand prize equal in value. Prize is non-transferable and must be used by October 18, 2012. Once distributed, misplaced, lost or stolen tickets to any scheduled event cannot be replaced. During the course of the taping, if any event is canceled or postponed be by act of God or the result of war, riot, sovereign conduct, or the act or conduct of any person or entity not party to the taping, then Go Country 105, and Big Machine Records shall be excused from any and all obligations pertaining to the canceled or postponed taping event. Disorderly behavior and/or illegal conduct may result in revocation of the prize.
Go Country 105 and Big Machine Records are not responsible for any other costs associated with the one night stay at a hotel in Hollywood including any taxes, fees, food, parking, and so forth associated with this prize.
Each grand prize winner participant must individually execute a release & waiver forms, releasing Go Country 105 and Big Machine Records and their owners, employees, trip personnel, representatives, agents, directors, officers, successors and/or assigns from any and all claims or liability including but not limited to such liability arising from any acts or omissions resulting in injury to body or property of contest winners and their guests which arise out of and/or in any way related to the prize, the receipt, use and/or enjoyment of the prize and/ or the promotion.
Additional qualifications: Listener cannot have won a previous Mt. Wilson FM Broadcasters, Inc. contest in the previous sixty (60) calendar days from the day of entry. Winner must be 21 years or older. Winner must confirm acceptance either by phone or e-mail of the prize and provide full names, date of birth, and address to Go Country 105 within seven (7) business days of being contacted by Go Country 105. In the event that information is not provided or in the event that the prize is not confirmed within the allotted time, the winner's prize will be voided and no substitute prize will be awarded.
All other
contest rules
apply.